Large Twice Daily
The Shantys PillMate Large Twice Daily is capable of being used twice a day, for both morning and night dosages, or any combination of 2 times of the day. This makes this pillbox perfect for people who consistently need only 2 pills per day, as this will work exceptionally well with your dosage routine.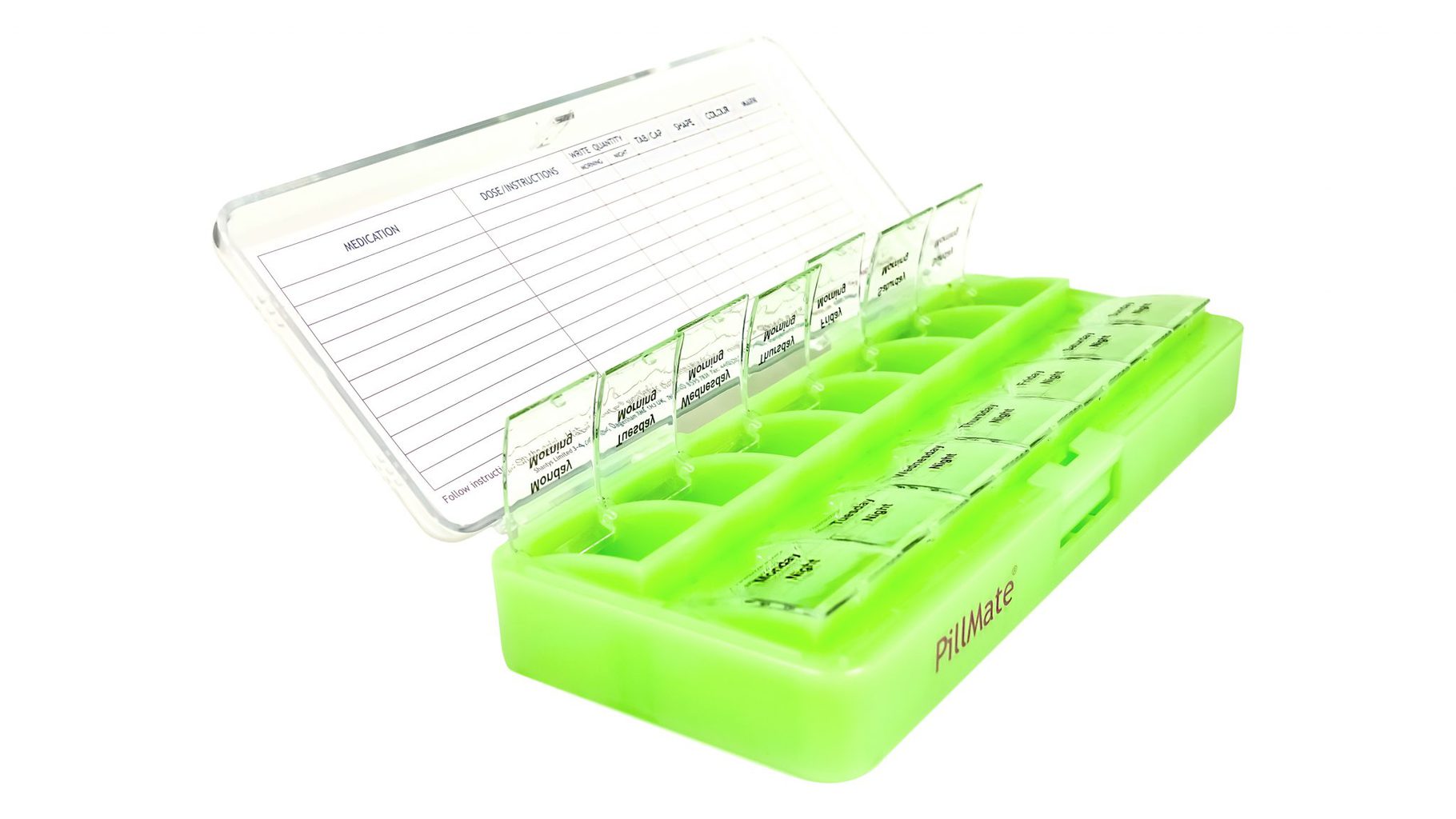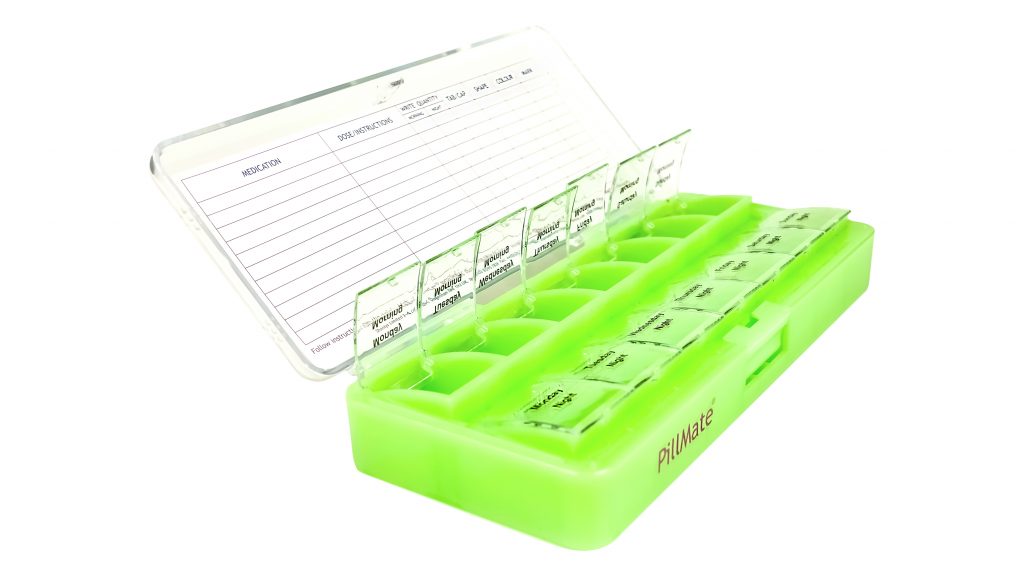 Our Large Twice Daily pillbox has large, separated compartments that allow you to store two daily doses a day, for an entire week's supply. You can take it with you or use it at home, making it easier than ever to get your desired dosage when you need it.
The pillbox comes with a dosage recording card to keep your medication doses on track, making sure you never miss your next dose time slot. The medication card has many fields designed to help you with your doses, such as allowing you to write the type and amount of medication you need, as well as the shape, size and colour of the medication to ensure you never get confused with your pills.
The design of Shantys PillMate Large Twice Daily is ergonomically constructed, allowing a wide range of users with different hand strengths to be able to access their medication seamlessly and without hassle.
The Large Twice Daily (19048) is available for purchase on our product page that you can find here.
Also, be sure to check out our YouTube for video demonstrations of our products.