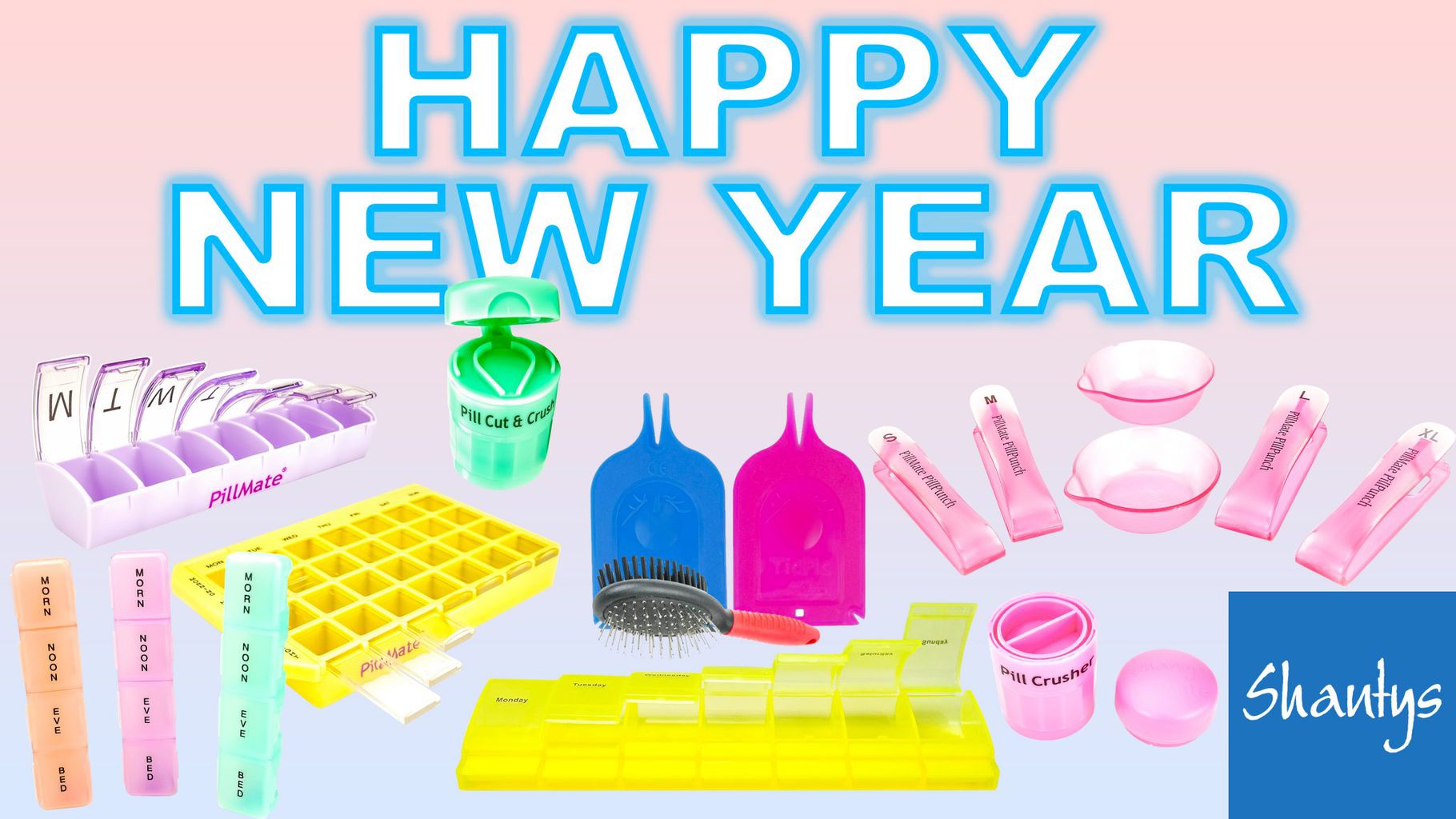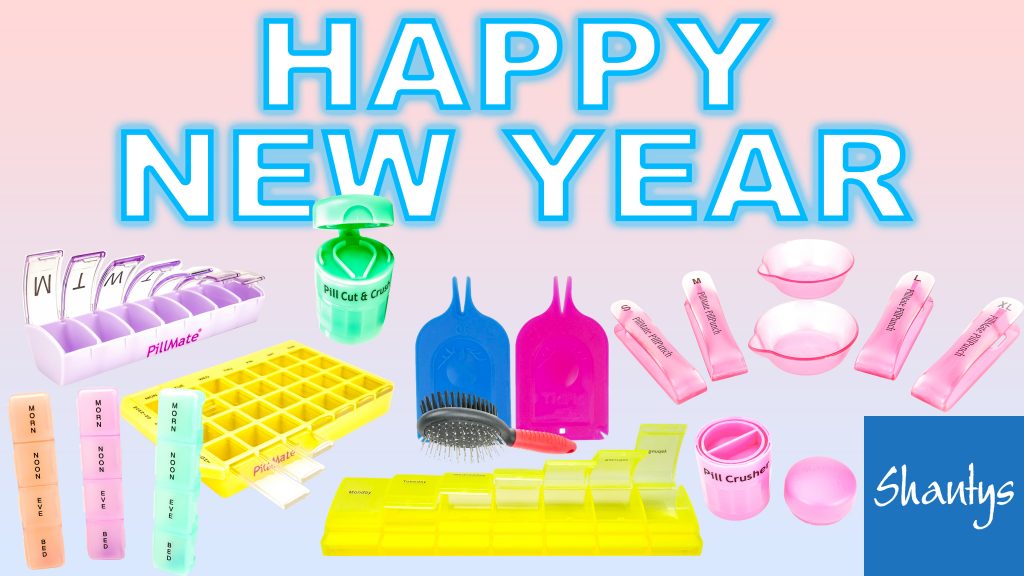 Happy New Year from the entire Shantys Team!
It's been a strenuous 2020 for everybody. From day to day living, to work, social life, and lifestyle changes that have affected everyone's lives. And it's now more important than ever to consider your health and wellbeing during these tough times, no matter your age.
Here at the Shantys Team we prioritise our customer's health and welfare and make it easy to ensure that you get the proper medication dosages when you need it so you can focus on spending your valuable and important time more productively.
So get started on streamlining your day and save time and hassle by utilising our amazing selection of high-quality PillMate pillboxes to organise your medication and keep your health and wellbeing secure when it comes to your medication. Take a look at our wide selection of Pillboxes and Pill Accessories today and keep your medication routine easy and streamlined!
Or perhaps have a pet and want their health to be maintained? Our wide selection of pet grooming products ensures that you never have to worry about pesky ticks or ungroomed fur again! Head over to our Pet Products page to get started and make sure your furry friend is happy and clean today!
Start off your 2021 knowing that you don't have to worry about you and yours' health and comfort when it comes to medication or pet grooming.
We're so happy to be of service and help to all of you during these difficult times, and we hope you all stay safe and remain in good health! – Shantys Team