The Shantys Multi-Dose Weekly Dispenser is a pill box that supports multiple dosages and dividing the dosage into the morning, noon, evening and night. Ideal for complex medication preparation, the pill box supports a seven-day storage capability, allowing you to plan your medication doses for the entire week and forget about it!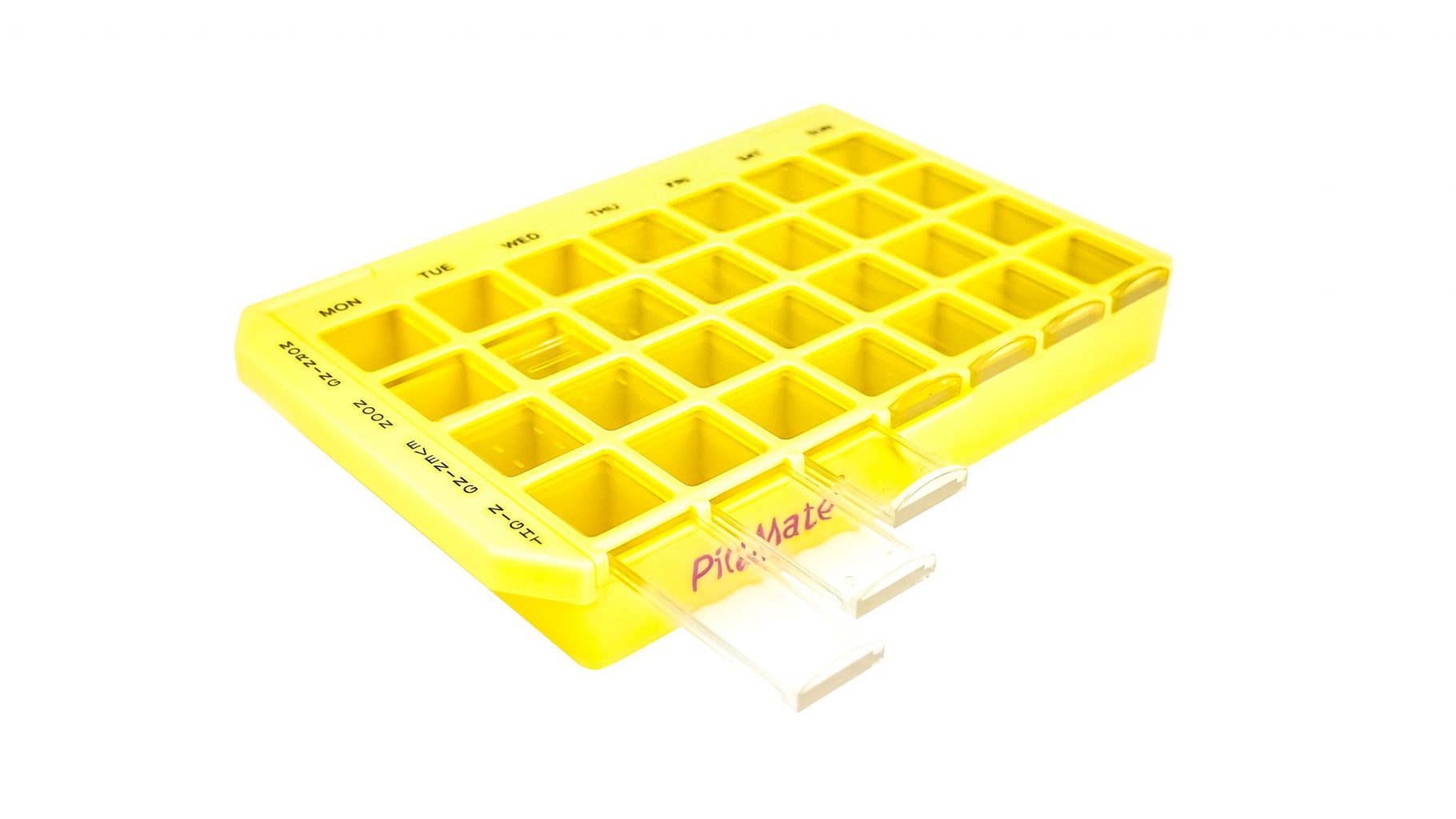 Uses of the Large Multi-Dose Weekly
Using this pill box takes the hassle out of managing your medications as it's week-long convenient preparation feature allows you to easily and effectively plan and keep track of your doses. It also includes a medication record card so you can keep track of your medications and doses that you have taken throughout the day. It has easy to read markings stating the day of the week and time of day so that you can quickly and easily receive your dosage when you need it.
The Large Multi-Dose Weekly Pill Box Dispenser was our Best Selling Pillmate product in 2019, to check out why this pill box was such a popular item, check out out article all about it's top features here.
It's easy to use pull tabs are perfect for anyone who needs their medication thanks to its exceptional ergonomic design, while also keeping it safe from young children due to the pull out tray mechanism needed to access the medication inside. The high-quality materials used in the Large Multi-Dose Weekly Pill Box Dispenser ensures durability and safety for your medication, allowing a secure compartment for your dosages.
The Large Multi-Dose Weekly Pill Box Dispenser is available to purchase on our products page. You can explore the product page of this product by clicking the link here.
Also, be sure to check out our YouTube for video demonstrations of our products.