The Flexible Use Pill Box – Travel or Home (19020)
The Shantys Flexible Use Pill Box is the perfect product for multi-style use, as it can be used both at home and for travelling, as it's portable and sleek design allows for easy use in any situation.
The Flexible Use Pill Box is made from sturdy yet lightweight material that will keep your dosages safe, while not being difficult to carry with you, and is encased in the finest faux leather wallet material which allows you to clip it together with magnetically – similar to a briefcase.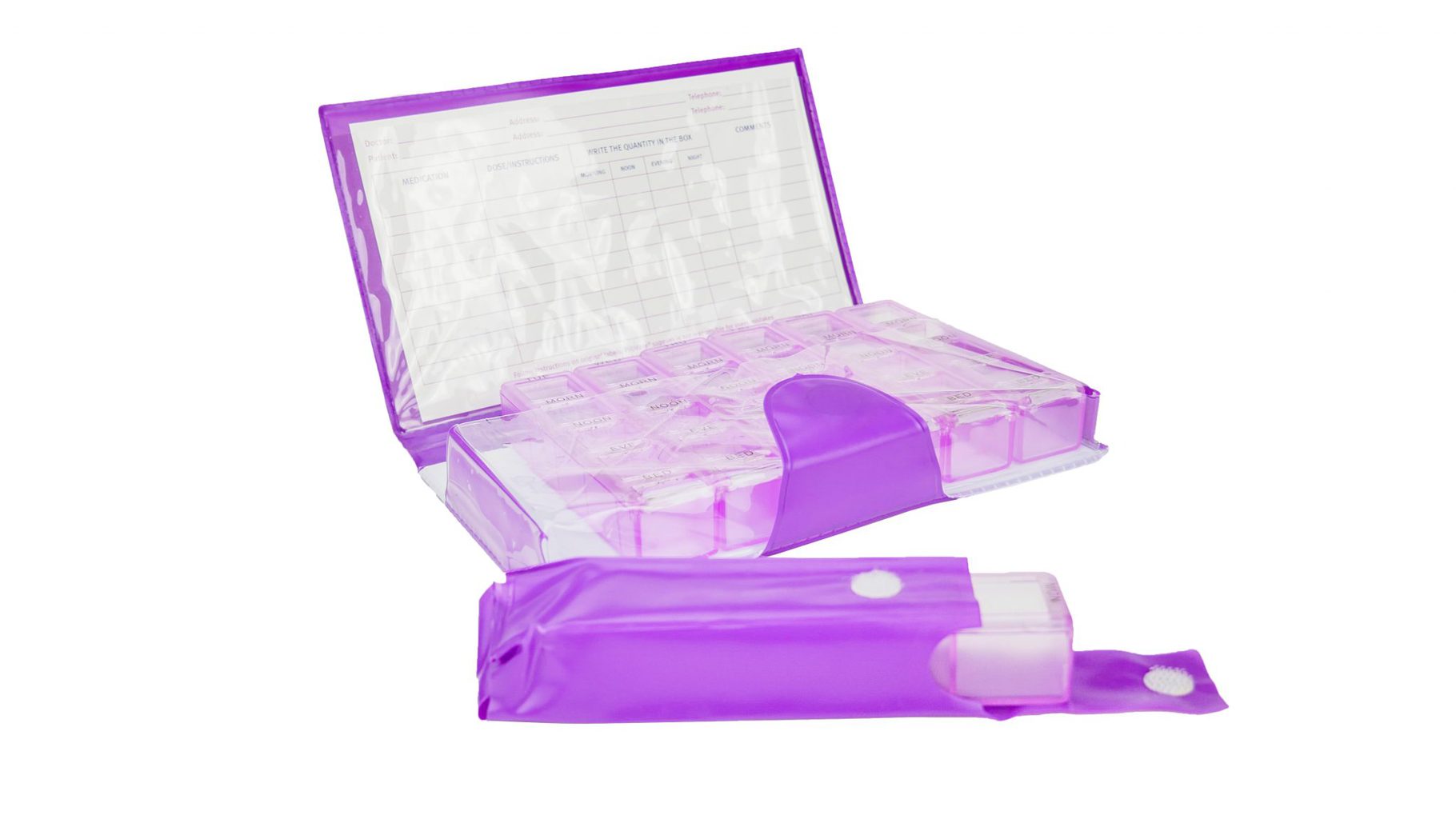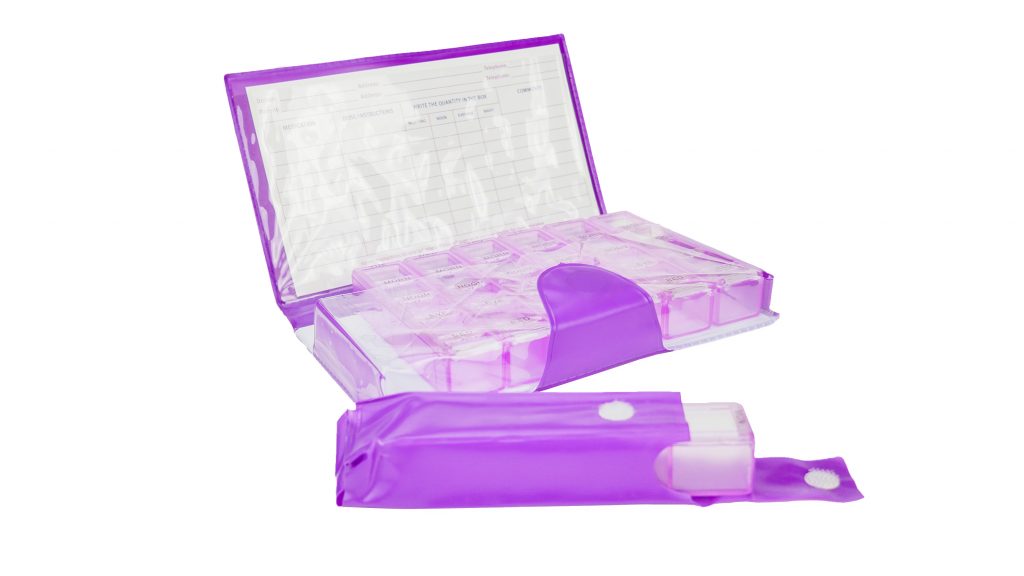 The Pill Box itself contains 7 individual pill box units, each with 4 separated compartments which provides organisation for the morning, noon, evening, and night.
The Pill Box also includes a medication record card which allows you to record when you have taken your dosages, as well stating the type of medication you need, the dose/instructions of the medication, as well as a separate box allowing you to write any additional comments or information you have either noticed or have planned for a specific day.
Using this Flexible Use Pill Box takes the hassle out of managing your medications as it's week-long convenient preparation feature allows you to easily and effectively plan and keep track of your doses.
The Flexible Use Pill Box Daily Dose Weekly (19020) is available for purchase on our product page that you can find here.
Also, be sure to check out our YouTube for video demonstrations of our products.