It's that time of year again when the weather worsens, but the holiday spirit grows. Whether you celebrate during the holiday season, or simply enjoy the time with the family, it allows us all to realise how important loved ones are to us.
Our Pillmate pillboxes are a perfect gift for anyone who needs a simple, or complex dosage routine. They remove the need to rummage through the collection of containers and packaging in order to take your pills.
Gift your loved ones the convenience of organising their pills and tablets all in one place with our wide variety of pillboxes…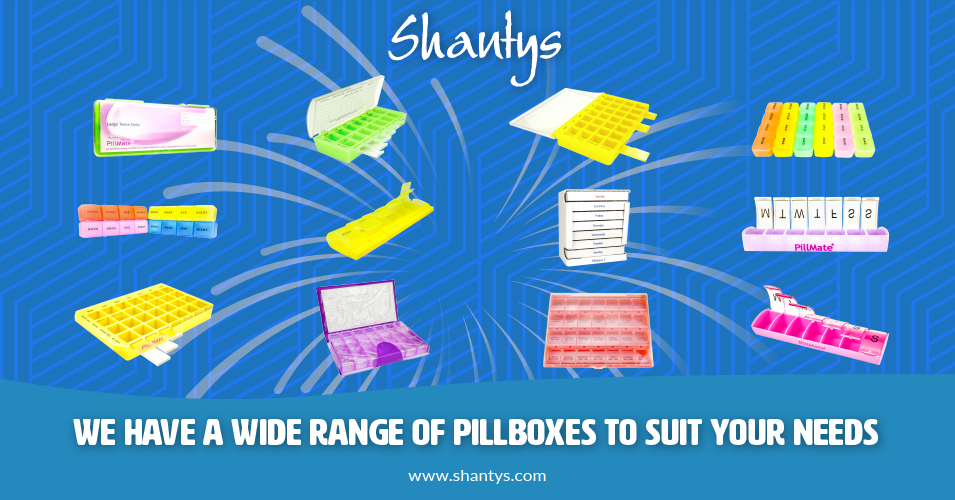 All of these pillboxes are designed to be flexible, and hold a complex or simple dose of pills and tablets, making your or your loved ones' day that much easier and stress-free.
We have small pillboxes, we have large pillboxes, and we have all shapes and sizes! so that you can find the perfect and most convenient pillbox for you! Maybe you'd like a large pillbox for your house to plan the month's doses? or perhaps you'd prefer a compact daily pillbox with enough compartments for a day out, or for travelling. Get yourself or your loved ones the perfect gift this Christmas!
To see everything we have to offer, visit our products page where you can shop the whole range!
Take a look at our blog for a more detailed article on each product.
Don't forget we provide full demonstrations over on our Youtube – While you're at it, check out our social media pages for even more information and updates.