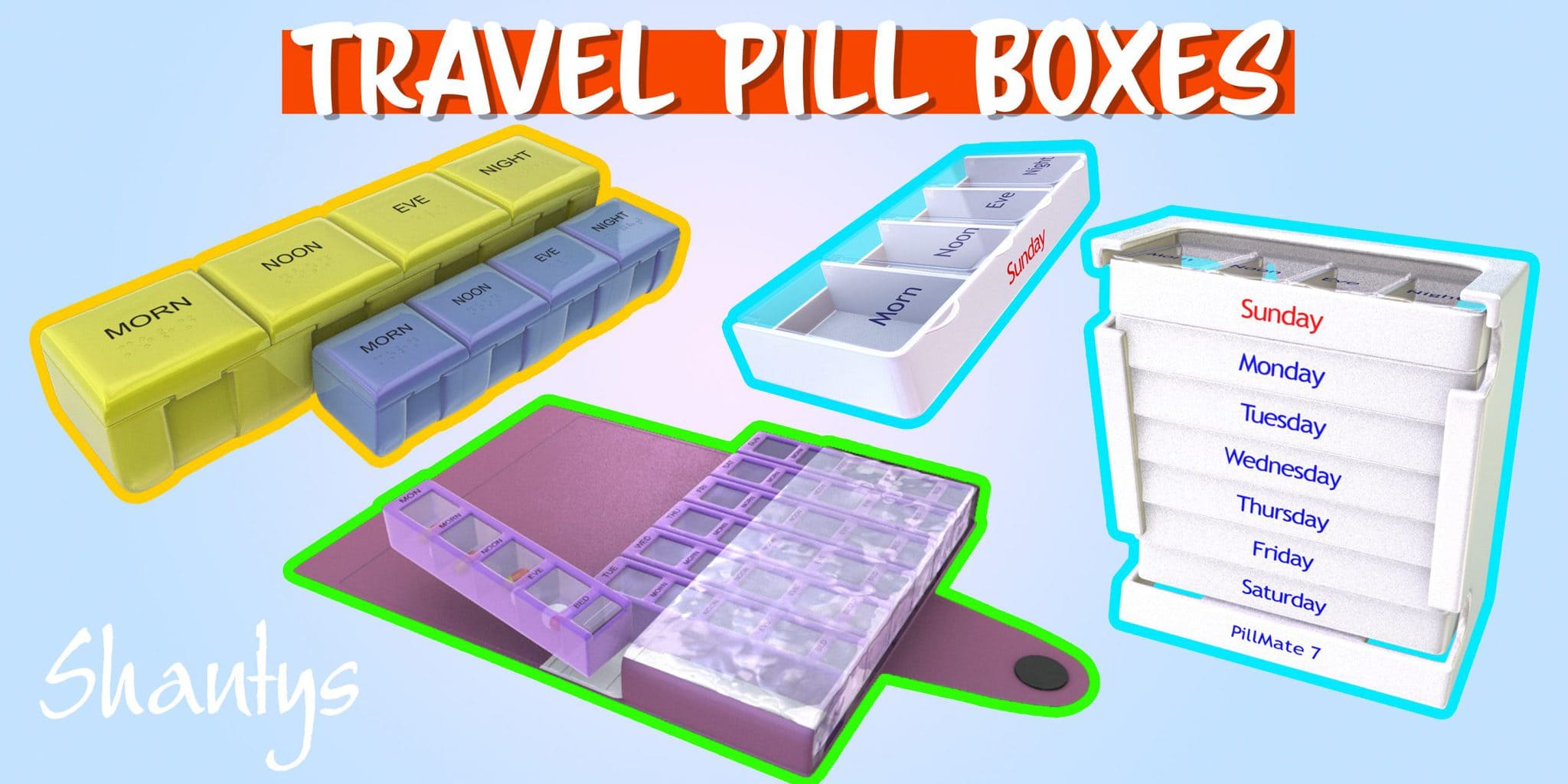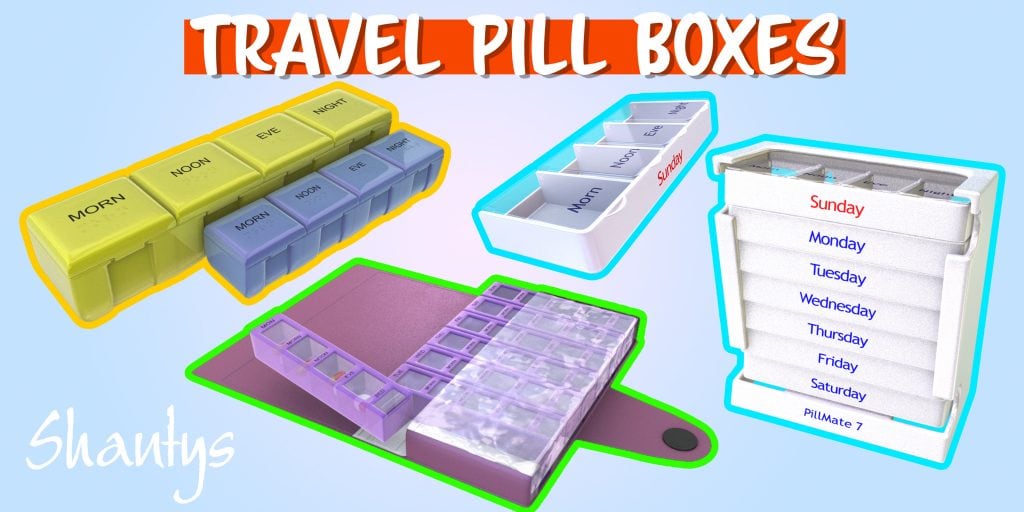 Shantys Travel Pill Boxes
The UK has been in lockdown for a while now; but this is slowly easing and everyone is eager to go out and about and visit friends and loved ones.
But of course it's important to follow all government guidelines and be cautious and mindful.
And one of those mindful aspects should be to remember your medication schedule and still continue to be regimented and take any necessary medication in an organised and timely manner.
An easy way to ensure that your medication is organised and on your person, wherever you travel too; is by using our large selection of Travel Pillboxes.
These allow you to continue to stay organised with compartments that allow for complex doses.
We have a large range of Travel Pill boxes in various styles and sizes, which will perfectly suit every individuals unique needs.
[Shantys Day Out Pill Mate Pill Boxes]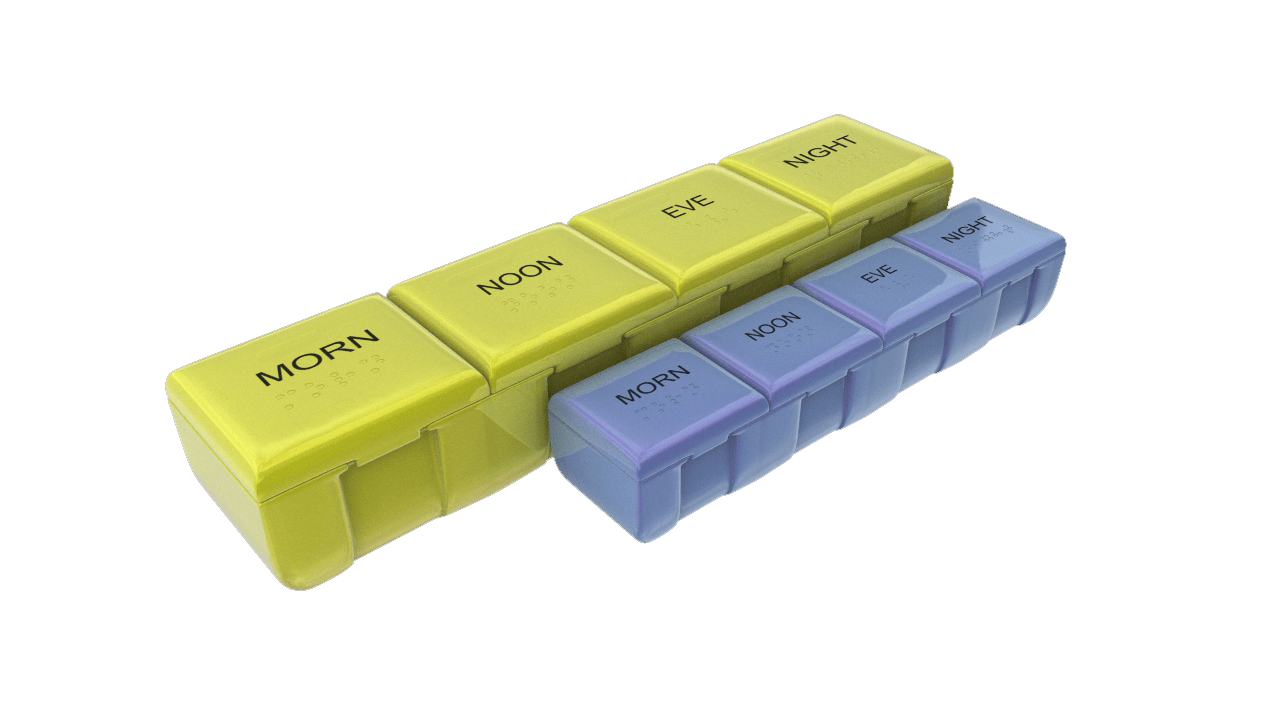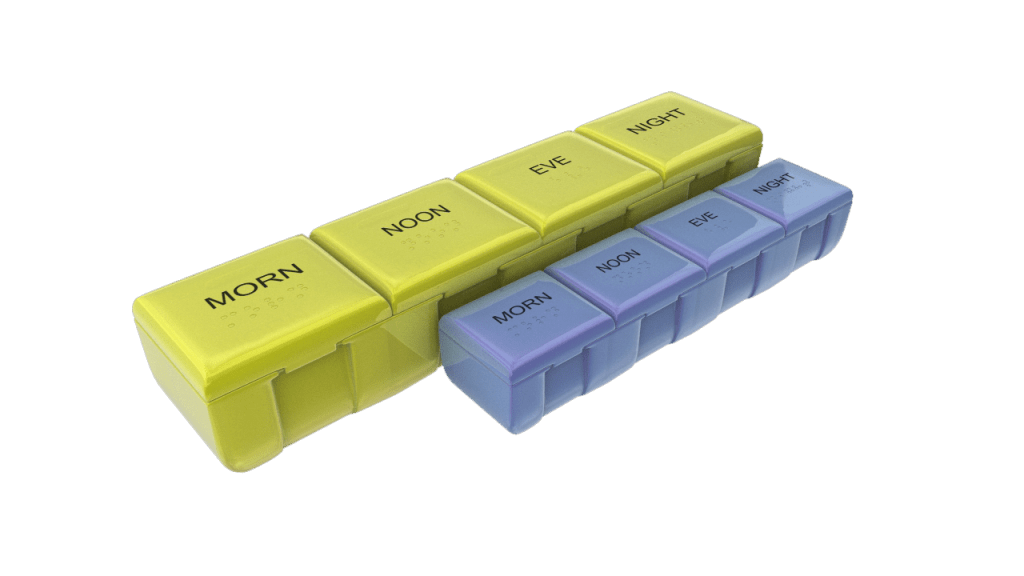 We have compact self contained travel pill boxes like the (Shantys Pillmate Day Out 19026) which is small in size and so perfect to keep in your pocket or bag. It has 4 separate compartments for morning, noon, evening and night; so is perfect if you are out for a full 24 hours.
There is also our larger version of the 'Day Out' pill box known as the (Shantys Maxi Day Out Travel Pill Box 19046) This version is perfect for those with more complex larger doses.
[Shantys 7 Day Pill Mate Pill Box]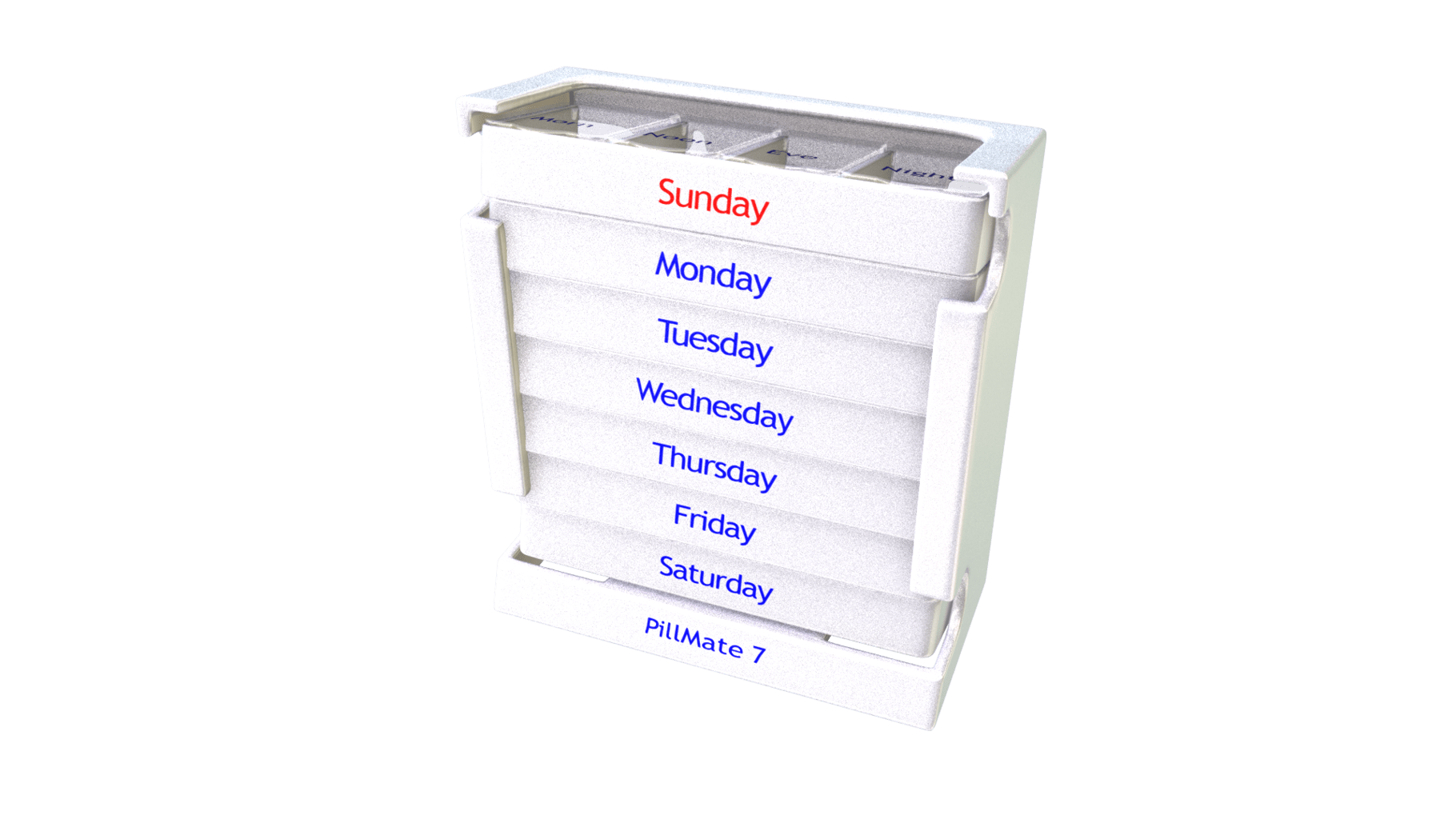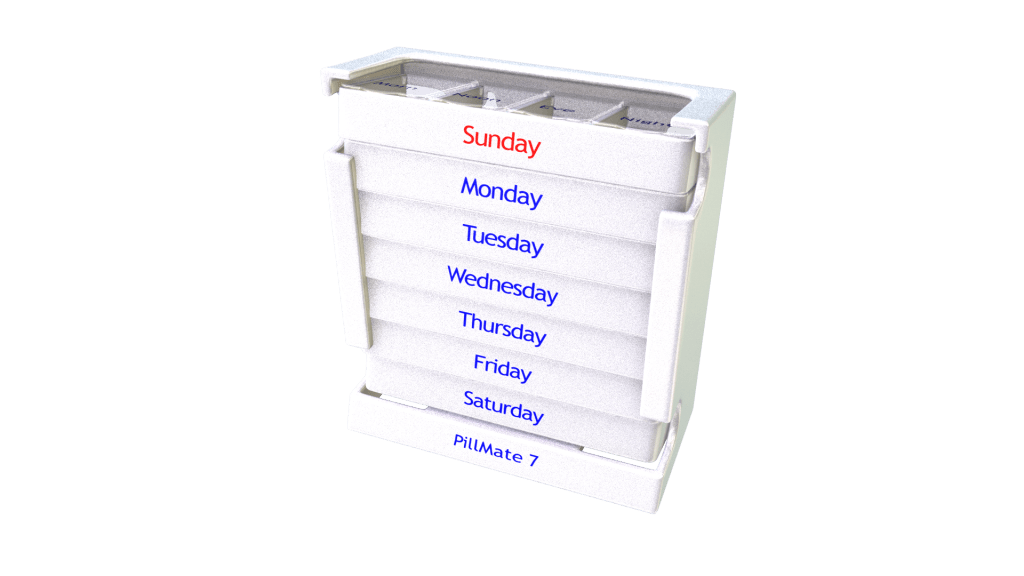 Our Pill Mate 7 is an extremely versatile unit. It allows you organise a full weeks worth of medication at once as it features 7 pull out cassettes; one cassette for each day of the week. Each cassette has 4 handy compartments for 4 daily doses, including morning, noon, evening and night.
And the best bit is that each cassette is self contained as a single day so you can simply pull out and travel with as many cassettes as needed depending on how many days you might be traveling for.
[Shantys Daily Dose Weekly Pill Mate Pill Box]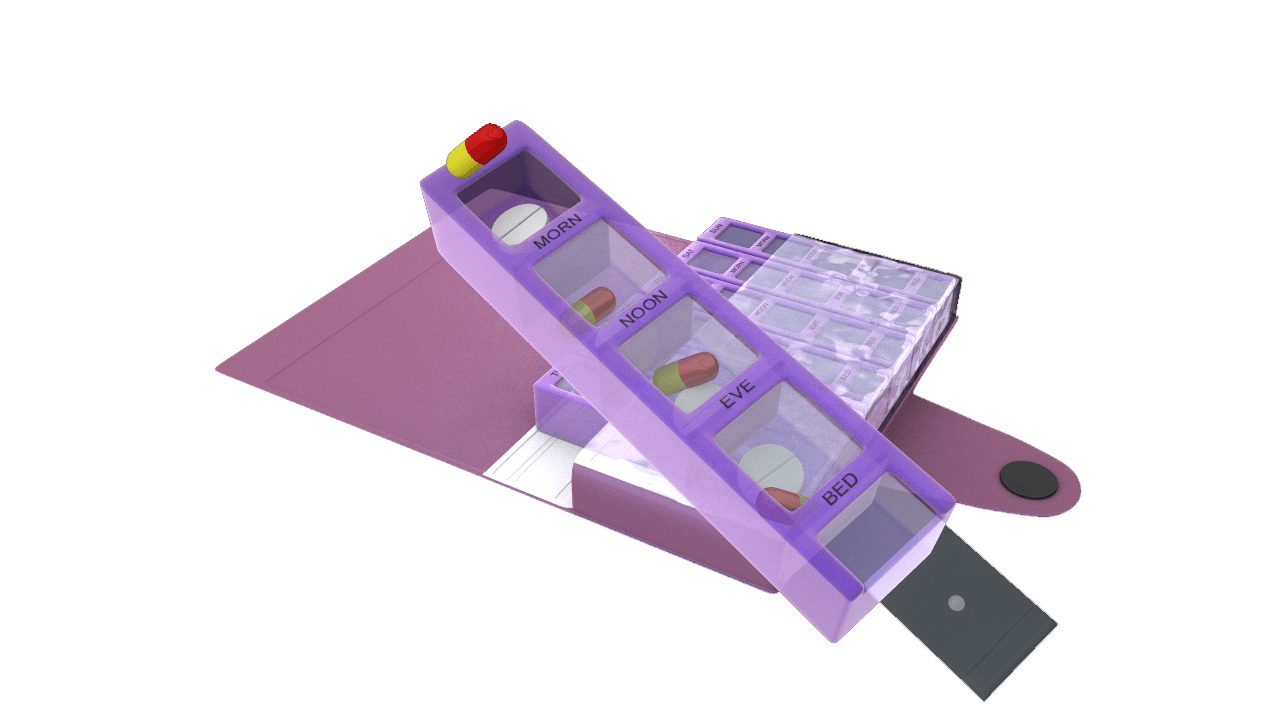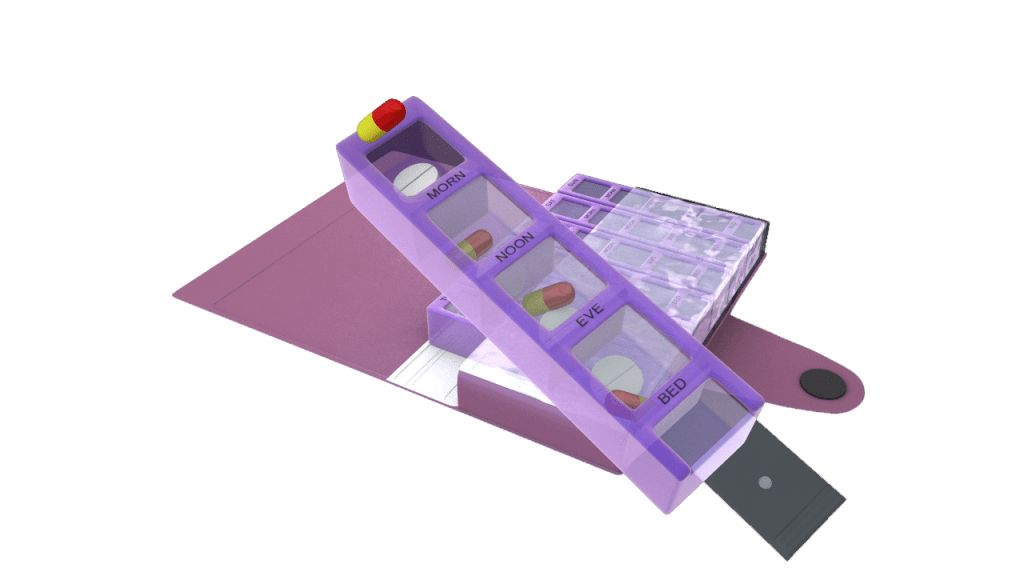 If you prefer to travel in a bit more style you might like to take a look at our luxury faux leather pill box (Shantys Daily Dose Weekly 19020)
This versatile pill box allows for a full 7 days of medication to be organised and comes with each day as a separate container, which is stored within a luxury leather wallet.
The individual pill containers can easily be taken out of the main leather wallet unit, making it ideal to quickly grab for a day out.
Each container has 4 compartments including morning, noon, evening and night; perfect for a full day out. And to continue the luxury feel, these can be carried in their own luxury, faux leather pouch, which is included. 
You can check out all of our products over at our pill boxes product page
Also, be sure to check out our YouTube for video demonstrations of our products.